CARiD.com is known as an e-commerce destination for automotive and other related products. On August 16, 2018, this famous online store introduced a number of new brands for road, water, and outdoor enthusiasts.
CARiD.com has gained a solid reputation for being a professional and reliable online retailer of aftermarket automotive products and has become one of the leading companies in the industry. Now it uses its huge experience and expertise to provide new opportunities to its customers. A network of new online stores will cover the needs of those who love camping and boating, travel in a trailer, enjoy motorcycles, own a UTV, and more.
The new stores are as follows: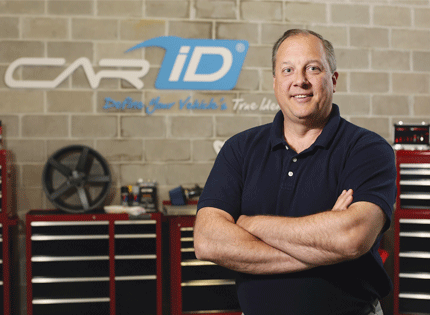 MOTORCYCLEiD.com: Components and accessories for all kinds of motorcycles as well as riding gear, biker accessories, and more
POWERSPORTSiD.com: Everything for those who own an ATV, UTV, snowmobile, or personal watercraft
TRUCKiD.com: All products to maintain, repair, and upgrade semi-trucks
BOATiD.com: Parts, accessories, and equipment for water recreation lovers
CAMPERiD.com: All accessories and hardware that RVers need for the best traveling experience
RECREATIONiD.com: Outdoor activities such as hunting, fishing, hiking, and biking will give maximum pleasure with these products
TOOLSiD.com: Do the job the easier and more efficient way with a superior collection of tools from reliable brands
CARiD's President, Steven Royzenshteyn, believes that a successful experience of being an automotive retailer should be developed and implemented in other industries. According to Steven Royzenshteyn, one of the pillars of the company's success is being passionate about cars just like CARiD's customers are. Introducing a new collection of retailers, the company shares the same enthusiasm for water sports, camping, and powersports. Customers will be provided with the same superior quality products and impeccable customer service that this retailer has been known for. CARiD.com realizes that millions of Americans are into water sports, biking, motorcycling, and camping. Providing them with an excellent online shopping experience is what the company strives for.
About CARiD.com
CARiD.com is one of the most renowned and fastest-growing online stores offering aftermarket automotive products. The advantages of the company include the ultimate range of products in every category, utilizing breakthrough technologies, and cooperation with world-leading brands. As a result, CARiD.com can satisfy the needs of the broadest range of customers, whether they maintain their own auto or run an auto repair workshop.